Mallorca Agency Guide: Top 10 things to do in Mallorca in the winter
Mallorca has so much to offer during the winter, with winter sunshine, festive markets, and a Balearic Christmas spirit all around. There is less rain than previous months and some lovely weather making an appearance. Mallorca during the winter has plenty to see and do, such as festive markets and a multicultural mix of events, from traditional to new. With fewer tourists, and fewer crowds here are Mallorca Agency's top 10 things to do.
Go walking in the Tramuntana mountains: Winter in Mallorca is the ideal time to head out for a walk or a hike. Several organised walking clubs exist to enjoy guided tours. The beautiful Serra de Tramuntana Mountain runs for nearly 90km covering from the southwest of the island, through to the northeast. With peaks rising to over 1,400m, curve after curve shows you the picturesque views of lakes, canyons, ridges, cliffs, hills, and roads.
Top tip: Head to this spot for sunset and capture a spectacular moment of beauty.
Visit La Seu at Christmas:
Mallorca's stunning Cathedral La Seu is magical and unmissable at Christmas time. Its gothic interior stands tall over the city and its magnificent midnight mass is not to be missed. Go to hear the Ed-Sibila, a UNESCO Masterpiece of Oral and Intangible Heritage, at the Christmas Eve mass. The church is dressed beautifully with spectacular lights and garlands.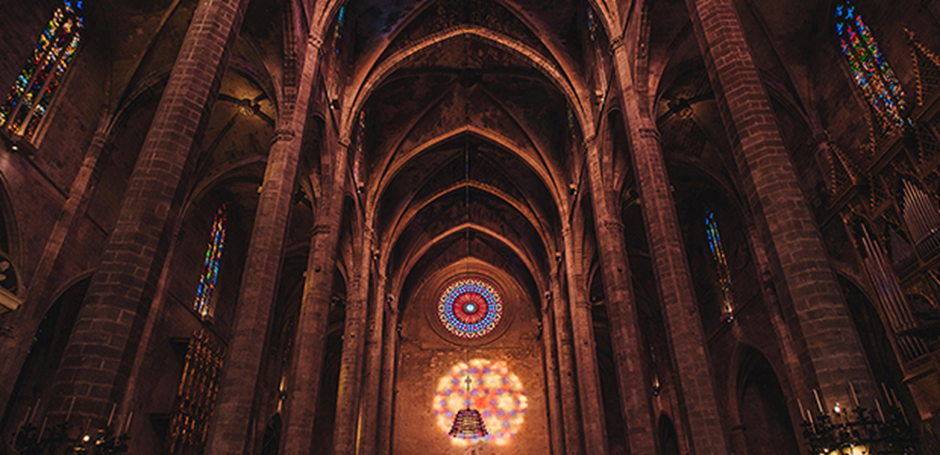 Christmas markets in Palma:
Palma and around the island is delightful at Christmas time, as well as the traditional markets you can attend, you can also head to their Christmas markets. With its palm trees dressed in fairy lights and Christmas themes all around, Mallorca is full of festive cheer.
There is a vast Christmas market on Plaza Major and Plaza España as well as gorgeous offerings in Puerto Portals and Port Adriano. New Year's Eve is celebrated with style with things to do for all of the family including, carol services and concerts, parties, and fireworks all around. It's then time to party again on the 5th of January when all towns on the island host parades to celebrate the arrival of `The Three Kings´.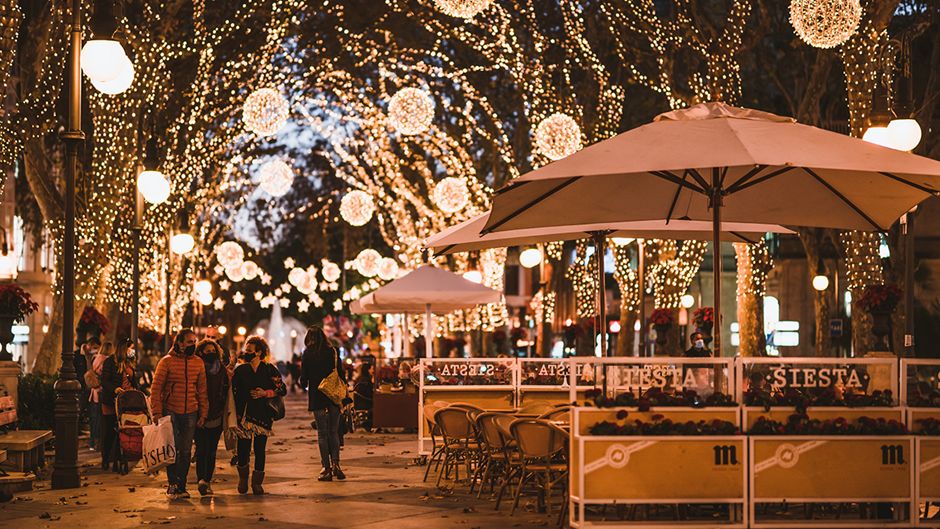 You should really experience the festival of Sant Sebastià (Saint Sebastian) at least once in your life. With fireworks, spectacular costumes, dragons, and multiple musical events, this is one not to be missed. The events last over a couple of weeks with a unique festival feel throughout.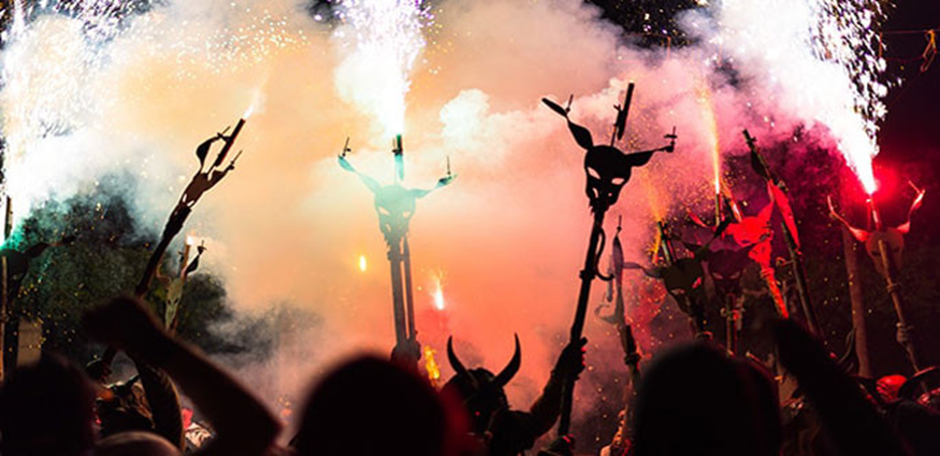 Recharge those batteries and enjoy a night or two away. Hotels in Mallorca stay open in the winter, some of them are great prices. From boutique hotels, where you can relax in the spa to quirky apartments, you can enjoy a home away from home at a great price.
Enjoy the sights of Mallorca's Medieval old towns with fewer tourists and all the festive feels. Discover the historic buildings, authentic café, and bars and wander through small boutiques. You can be immersed in the history of Mallorca, without all the hustle and bustle of tourism.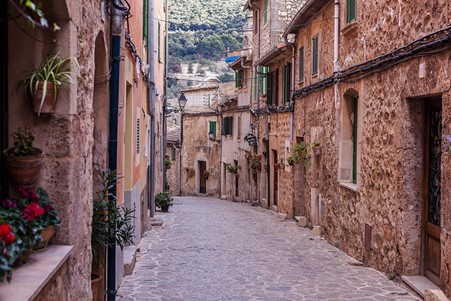 Taste Mallorcan wine on a winery tour:
Visit some of the oldest and best wineries in Mallorca. Enjoy guided or private wine tours and immerse yourself in the culture, history, and secrets of Mallorcan wine. There are tours of vineyards and wineries, by train, van, or bike, tapas, and wine tasting, gourmet dinners, and yacht wine tours for your enjoyment.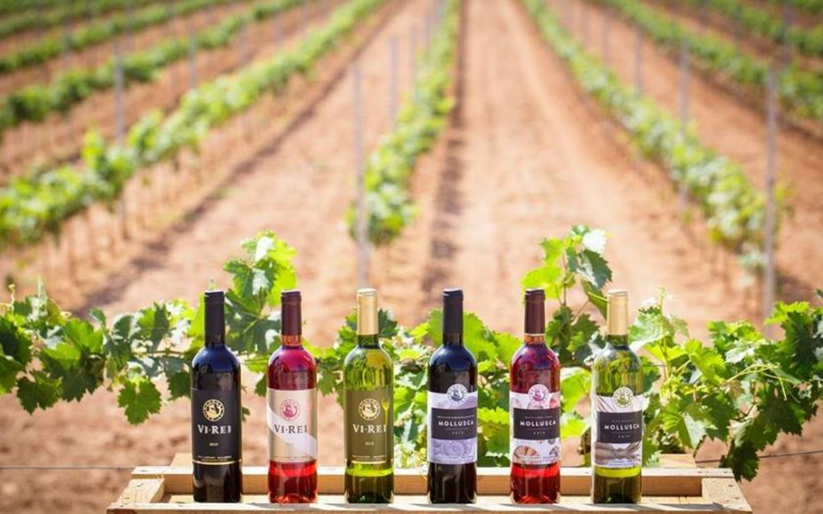 Visit Fundació miró Mallorca:
Discover the art of Joan Miró. Fundació Miró Mallorca is a cultural institution located in Mallorca, enticing visitors into the life and work of Miró. The museum has amazing reviews and dedicates itself to the world-renowned artist who is loved and admired all over the world over.
Open 365 days a year, Palma Aquarium is a place you can enjoy when the weather may not be so great. Discover fascinating creatures and immerse yourself in Palma's most iconic aquarium. The aquarium has over 8,000 inhabitants of 700 worldwide species, 55 tanks, and two large gardens.
Top tip: Ask about winter visits/ short-term discounts.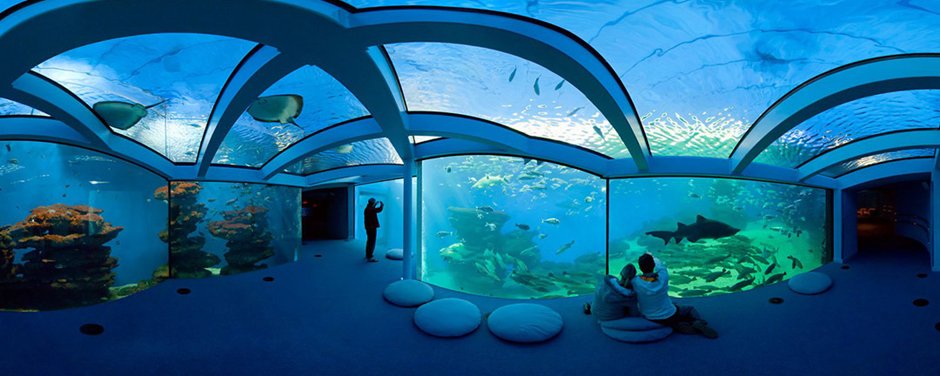 Hot air balloon sunset trip:
Glide up and away and watch Mallorca glisten in the winter. To top it off, watch the sunset over the beautiful island. There's a huge number of guides and excursions who offer this service, where you can take in the rugged coastline and stunning mountains. This is one for the family or a romantic date night.
#Real Estate Mallorca. Luxury Real Estate Mallorca. Mallorca Real Estate Prices. Best Real Estate Agents in Mallorca. Mallorca realtors. Mallorca property. Mallorca estate agent. Inmobiliaria. Immobilien. Apartments. Estate. Complex.