6 Ways To Find The Perfect Property In Mallorca
Do you need more information when looking to purchase a property in Mallorca?
We're here to help.
Whether you're an investor looking to buy land, or a retiree who's bumping up against retirement age, searching for properties for sale Mallorca can be tough, but will be one of the best decisions you can make.
In this post, we'll list 6 ways to find your perfect property.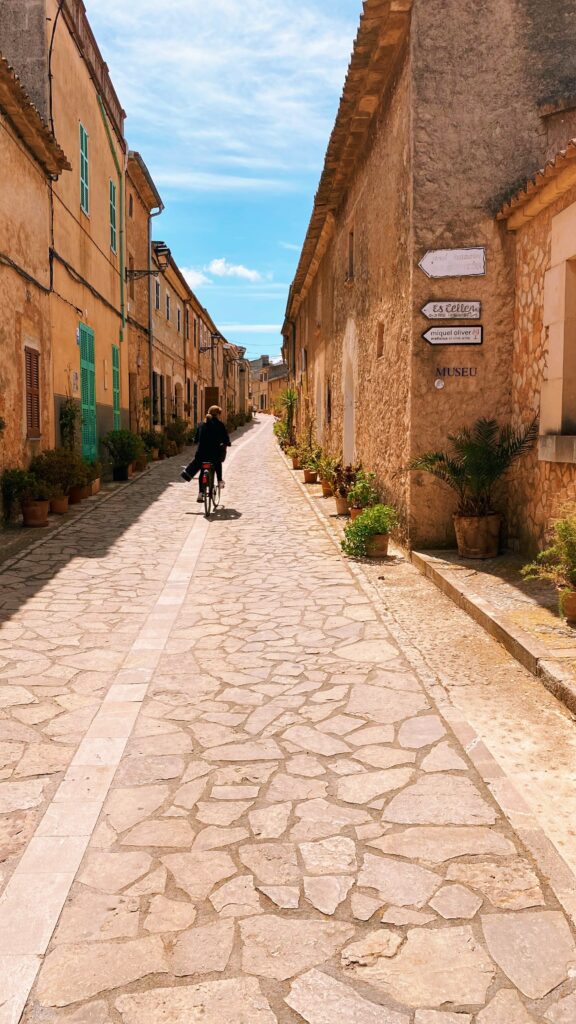 Step 1 – Searching for the perfect property
If you are searching for the perfect property in Mallorca, there are a few things that you need to keep in mind. The first thing that you need to do is to decide on the location.
Mallorca is a large island, and it is divided into several different regions. Each region has its own unique charm and character. You need to decide which region you would like to live in.
Read our article on the 7 benefits of owning a property in Mallorca.
Once you have decided on the location, you need to start searching for properties.
Think about what property you would like to own:
Apartment
Finca or Villa
Town House
Build your own
Step 2 – Checking out the area
When you're looking for a property in Mallorca, it's important to check out the area first. There are a few things you should keep in mind when you're exploring:
Location: You'll want to consider the location of the property and what type of environment you want to be in. Do you want to be in the city or in a more rural area?
Size: The size of the property is another important factor to consider. How much space do you need? Would a larger property be a better investment?
Amenities: What kind of amenities are you looking for in a property? Do you need a pool, a gym, or a certain number of bedrooms?
Budget: Finally, you'll need to consider your budget when you're looking at properties. How much can you afford to spend on a home?
Keep these factors in mind as you explore different areas in Mallorca. By taking the time to find the perfect location, you'll be able to find the perfect property for your needs.
Step 3 – Finding out about the neighbourhood
When you are looking for a property in Mallorca, it is important to research the neighbourhood beforehand. You want to make sure that you are comfortable with the area and that it meets your needs.
There are a few ways to find out about a neighbourhood in Mallorca. One of the best ways is to hit Facebook Groups. Join some of the local groups and see what people are saying about the different areas. You can also speak to ex-pats who have relocated, chat to local schools and join other communities online.
Once you have an idea of what kind of neighbourhood you are looking for, you can start searching for properties in that area. You can use online search tools to narrow down your options and contact real estate agents to learn more about specific properties.
Step 4 – Getting around
When looking for a property in Mallorca, it's important to consider how you will get around.
Mallorca has a fantastic transport system, with busses running through most areas and into the city.
You also have a train station in Palma, which offers links to Inca, Soler, Marratxi, Santa Maria and other areas.
The international airport has daily flights around Spain and Europe with Ibiza and Barcelona flights taking around 45-55 minutes.
Ferries are easy to access and one of the common ways to reach the rest of the Balearic Islands. The fast ferry can take you to Ibiza in under 2 hours and is very popular in the summer season. Allowing you to take your family including the dog and your car.
Calling a taxi is easy with numerous taxi ranks around the districts and villages. Taxis can vary in price throughout the seasons, but they don't cost too much if you are heading out to a local restaurant.
Step 5 – Researching the property itself
When you have found a few potential properties that meet your criteria, it is time to start researching the properties themselves. This step is important in order to avoid any surprises or disappointments after you have made your purchase.
The first thing you should do is to find out as much as you can about the property itself. This includes things like its history, previous owners, any renovation or construction work that has been done, and so on.
You should also research the surrounding area of the property. This includes things like the local amenities, schools, hospitals, and public transportation.
Finally, you should consult with a professional to get their opinion on the property. This could be a real estate agent, a lawyer, or even a financial advisor. They will be able to tell you if the property is a good investment or not.
Step 6 – Consider professional advice
If you're serious about finding the perfect property in Mallorca, it's worth considering taking professional advice. There are a number of companies that offer this service, and they can be a great help in narrowing down your search.
They can also provide valuable insights into the local market, and help you to negotiate the best possible price. If you're not sure where to start your search, a professional advisor can be a great asset.
In addition to helping you find the right property for sale in Mallorca, they can also provide assistance with the legal process of buying a property in Spain. This can be a complex process, so it's worth having someone on your side who knows what they're doing.
Taking professional advice is not essential, but it can be a worthwhile investment if you're serious about finding the perfect property in Mallorca.