Mallorca Holiday Homes
Benefits of owning a holiday home
Many people dream of owning a second home, but few take the plunge. There are many benefits to owning a holiday home, from the financial to the personal. We'll explore some of the top benefits of owning a holiday home. If you've been considering purchasing a second property, this article is for you. Read on to learn more about the benefits of owning a holiday home in Mallorca.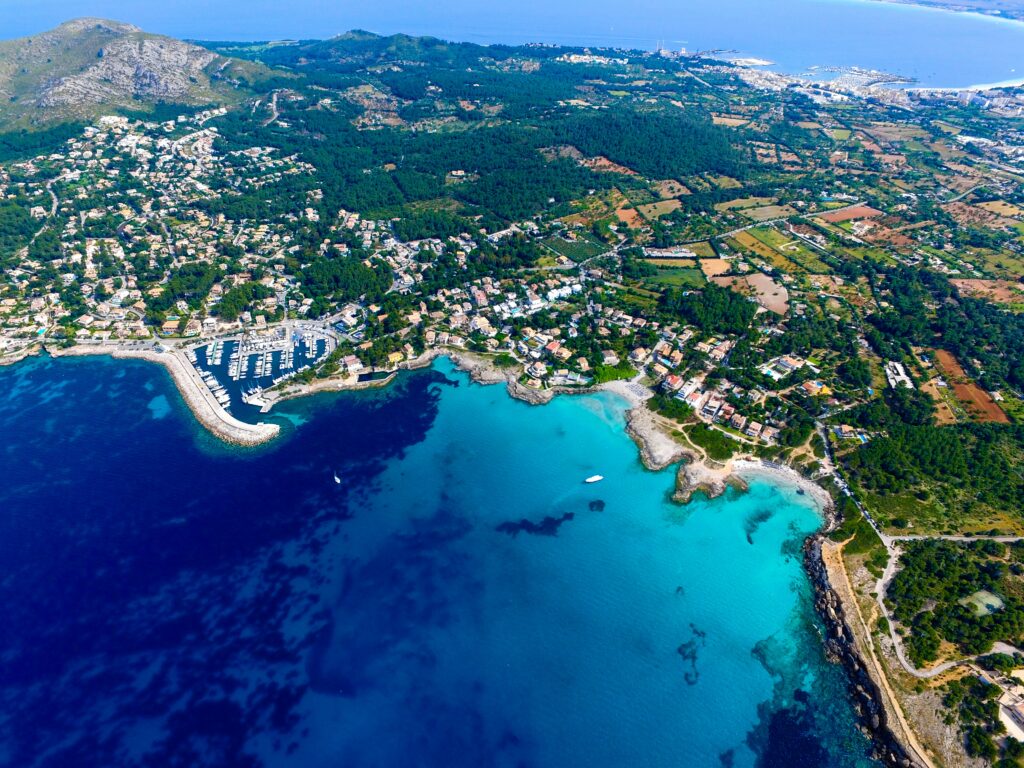 What are the benefits of owning a holiday home in the sun
It's always available when you want to go away. If you book a last-minute getaway or a weekend away, you won't have to worry about availability.
Destination certainty. You will know where the nearest beaches are, the best places to eat and drink, and how long it 'really' takes to get to your destination.
Long-term investments. Owning a property can be a great alternative to savings
---
Things to consider
The cost of maintaining a second home:
Understanding costs is important before you make a purchase. Like most properties around the world, in Mallorca, you have to pay for electricity, water, waste and council contributions. Some properties may have additional fees including community maintenance and reserve funding. It is important to understand all the monthly, quarterly and annual costs of a property. Great questions to ask your Real Estate Agent when looking around.
Size of your holiday home:
Be realistic about what you want from your holiday home. Many people will look for a three or four-bedroom Villa or Apartment when in fact a two-bedroom property would be just as practical.
A lock up and leave:
A lock up and leave property, also known as a "holiday home" or a "vacation home", is a property that is designed to be easily secured and left unattended for extended periods of time. These properties are typically smaller in size and require minimal maintenance, making them ideal for those who want to own a second home but don't want the hassle of maintaining a large property or garden. You can find some communities in Mallorca with onsite security. They are often located in prime locations such as near beaches or in popular tourist destinations, which can make them more desirable as a holiday home.
Maintenance
Some can be very cost-effective, with added security features, such as gated communities or alarm systems, which can give you peace of mind when you're away. These properties can be perfect for those who want the flexibility to come and go as they please without having to worry about maintaining the property while they're away.
---
Having a home in the sun can provide many opportunities'?
Having a holiday home in the sun can provide many opportunities for building new friendships and relationships for the whole family. For example, if you have a holiday home in a resort area, you may have the chance to socialise with other families who also have holiday homes, or with locals who live in the area. This can lead to the formation of long-lasting friendships and connections. Additionally, having a holiday home in the sun can also provide an opportunity for families to bond over shared experiences and create lasting memories together.
Best bits about having a property for holidays
There are many benefits to owning a holiday home, but some of the best bits include being able to escape the hustle and bustle of everyday life, being able to relax in your own private space, and not having to worry about finding accommodation when you travel.

Having a holiday home also gives you the flexibility to travel when you want and for as long as you want. You can come and go as you please, without having to worry about bookings or availability. And if you have friends or family who also like to travel, they can easily stay with you in your holiday home – meaning you can save on accommodation costs when you all holiday together.
Best locations in Mallorca
You can pick a spot that is close to all the action, or somewhere more relaxed and secluded.

1. Palma – If you want to be close to the hustle and bustle, then choosing a holiday home in the city is a great option. There will be plenty to keep you entertained, day and night. Palma has great transport links around the island including a train line that connects Palma with Soller.

2. Beach resorts – A classic choice for holiday properties would be by the beach. You can spend your days lounging on the sand and your evenings watching the sunset over the water. Our favourite places are Sol de Mallorca, Santa Ponsa and Palmanova. But Calvia is just one of the many municipalities that offer these kinds of properties.

3. The mountains – For something different, why not consider the mountains? Beautiful views and peaceful locations around Mallorca. Most offer plenty of activities, such as hiking and cycling.
If you are considering purchasing a property in the sun, speak to our specialist team here at Mallorca Agency.